With summertime in full swing, weekend trips are more frequent: whether it be a staycation, a hop across the river, or a far-away city. I'd like to think I've experienced the full spectrum of modes of transportation – trains, buses, planes, and road trips in cramped cars! Since travelling to a new environment always affects my skin somehow, whether it's the elevation, change in the air/environment, or what I'm eating on vacation, I always make sure to carry these must-haves in my beauty arsenal.
Image: vietaircargo.com
1. THAYERS ROSE PETAL WITCH HAZEL TONER
Thayer's Rose Petal Witch Hazel Toner: I've read that witch hazel is a natural astringent and helps control inflammation. It's super affordable and in a large bottle, so I generally splash it on liberally, after I cleanse my face – both morning and night. My skin feels hydrated and balanced after use.
Source: poethique.com
2. POETHIQUE'S RADIANCE BOOSTING SERUM
Poethique's Radiance Boosting Serum: I read reviews of our best-seller all day (!) and know I'm preaching to the choir- but it really does feel so luxurious in texture and my skin just drinks it up! I've seen great results with continuous use and can't get enough. High with antioxidants, I like taking this with me no matter where I go, since it's something my skin is familiar with and loves. 
Source: www.soompi.com
3. LOTS AND LOTS OF FACE MASKS!
I LOVE face masks – both sheet masks and the ones you apply and wash off. An added step that puts me in the vacation mode no matter where I am. Once, I put it on the plane during a long distance flight and probably got a lot of funny looks but #noshame (the cabin can get quite dehydrating!) My favorite sheet masks are those from Korea brand Innisfree and favorite wash-off mask is "Don't Look At Me" from LUSH's fresh face mask collection (smells like Fruit Loops!)
Source: www.cosrx.co.kr
4. COSRX SNAIL 96 MUCIN POWER ESSENCE
I've been fascinated with Korean beauty for the past couple years and this has got to be the one product I have used the most of!! Essentially snail goo in a bottle, this COSRX snail mucin is dense and a little goopy at first, but once it settles, the cooling sensation transforms into complete hydration. Many times, I'll use it at the very end of my skincare routine to seal everything in.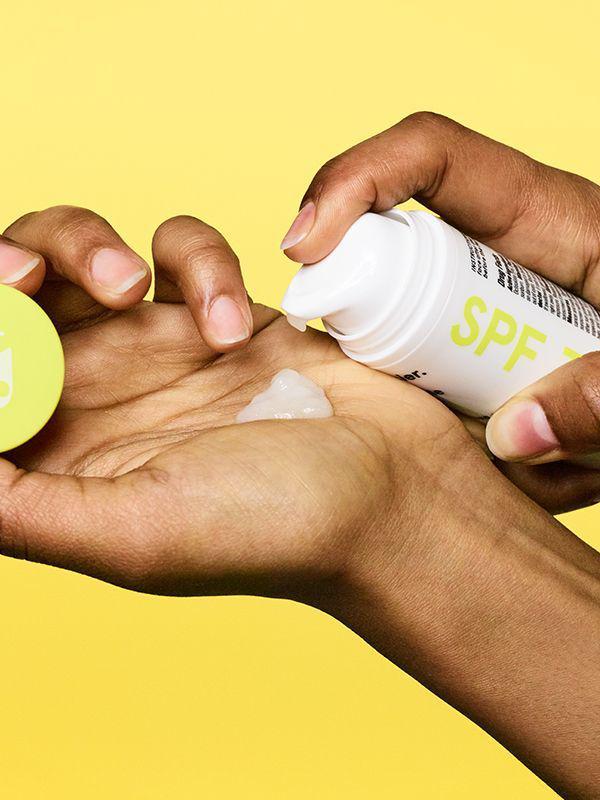 Source: www.glossier.com
5. GLOSSIER INVISIBLE SHIELD SPF 35
Glossier Invisible Shield SPF 35: Sun protection is no joke! I am hyper aware about sunscreening my face because I get sun spots and freckles pretty easily. Not only that, as we all know, UVA and UVB rays that cause sun damage can accelerate aging and wrinkles! This Glossier sunscreen is my top choice since it is a gel formula, so it doesn't feel thick upon application and doesn't leave a white cast! It also smells yummy like a light citrus, so I always get excited to re-apply it.
Have a great trip this summer, wherever it may take you!